Ten Android Market™ apps that will teach you more than your textbook
As you head to campus this fall, having the right tech tools can make or break school year success. Smartphones and tablets will keep you connected throughout the school day – from catching up on reading assignments to checking homework or having fun outside of the classroom. Devices such as Motorola XOOM™, Motorola TRIUMPH™, Motorola PHOTON™ 4G and DROID 3 by Motorola come packed with features that keep you entertained and on top of assignments. All three are powered by Android™, which allows greater choice of mobile applications to make the school year a little more bearable. Motorola is giving you the heads-up on ten must-have Android Market™ applications for student survival this school year: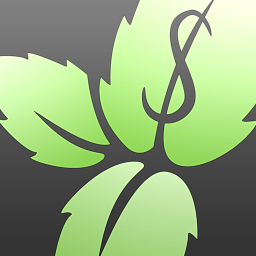 Mint
Cost: Free
The Mint for Android application helps college students track, budget and manage their money from their phones. The app monitors savings and checking accounts, creates budgets and tracks spending – all for free. No word on if it also helps convince your parents to send more cash.

NOOK for Android by Barnes & Noble
Cost: Free
Barnes & Noble created the NOOK application for Android to provide access to more than two million NOOK Books, magazines and newspapers, right from your Motorola smartphone or tablet. Save money and time with a quick download instead of traditional textbooks. Updated with an optimized design that looks great on Motorola XOOM, NOOK for Android lets you customize your reading experience and take books and magazines with you wherever you go.

News Republic
Cost: Free
Is your teacher rambling on about a current event that somehow didn't get mentioned on your favorite celebrity gossip blog? With this app from News Republic, you can quickly and easily catch up on all breaking news. And with the option to personalize and follow specific topics, you won't have to miss updates on the latest celeb break-up either.

Spotify
Cost: Free to $9.99/month
Whether it's helping you study or helping kick off an impromptu dorm dance party, music is a necessity outside of the classroom. Already popular all over Europe, Spotify is an on-demand music streaming service that just made its debut in the U.S. last month. Motorola is an exclusive launch partner for this program, which opens up your Motorola device to a new world of music. Take your Spotify playlists with you on your phone or tablet in order to listen to music at home, on campus and anywhere in between.

Dictionary – Merriam Webster
Cost: Free
Was it a compliment or a complaint when your professor called your term paper "factitious"? What's the difference between "effect" and "affect"? With Merriam-Webster's Collegiate Dictionary, you can easily look up definitions, synonyms and antonyms. This app also offers voice search to let you look up a word without having to spell it – along with example sentences, Word of the Day and more.

WolframAlpha
Cost: $1.99
How much vitamin C is in ice cream? Where is the lowest point in Australia (.92 milligrams and Lake Eyre, respectively). Gain instant access to expert knowledge with the WolframAlpha app. Students can look up calculus formulas, fact-check research papers and navigate complicated theories, with time left over to settle a bet on which was the largest dinosaur.

My HomeworkNOW & School Alerts
Cost: Free
SNOW DAYS! Learn about them first with My HomeworkNOW & School Alerts, which delivers school alerts and homework updates. Parents and students can stay connected with information on closings, emergencies, back pack notices and updates on class pages or homework assignments.

Wapedia
Cost: Free
It may not be the best reference for your bibliography, but wikis are an incredibly helpful resource and starting point for quick research or fact checking while you're working on that big paper. The Wapedia app offers fast access to wikis for up-to-date articles on nearly every topic imaginable. Taking mobile device capabilities in account, the app breaks down large entries into smaller chunks and reduces image resolution so that you can spend more time learning and less time downloading.

37 Ways To Prepare For College
Cost: $9.99
Getting ready for college can be difficult. The applications, the costs and the planning can take time, especially if you wait until the last minute to start. That's where the 37 Ways To Prepare For College e-book comes in. This e-book guides students and parents through the steps and measures to prepare for college – starting from the freshman year of high school.

HopStop
Cost: Free
The move to college often involves a move to a new city. Which begs the question where am I? The HopStop Android application provides detailed public transit and walking directions in dozens of cities throughout the US, Canada and Europe. Whether you're traveling by bus, subway, train, trolley, ferry, taxi, limo or walking, this is the app that will get you there.
MOTOROLA and the Stylized M Logo are trademarks or registered trademarks of Motorola Trademark Holdings, LLC. Android and Android Market are trademarks of Google, Inc. DROID is a trademark of Lucasfilm Ltd. and its related companies. Used under license. All other trademarks are the property of their respective owners. © 2011 Motorola Mobility, Inc. All rights reserved.
###